About DMTG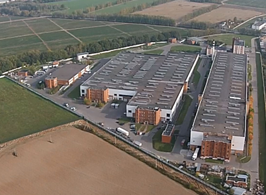 Moscow Machine Tool Plant & DMTG RUS & raquo; is a real embodiment of the course of the Government of the Russian Federation to strengthen trade and economic contacts with enterprises of the PRC.
(& lsquo; Turn to the East & rsquo;).
Output to the design capacity of the plant & DMTG RUS & raquo; is planned by 2020 for the release of more than 5000 units. metalworking machines and CNC centers.
The volume of sales by the end of 2020 will be 21 billion rubles. The number of employed is 300 people. (140 & mdash; M & As; 160 & ndash; mechanics-collectors), more than 80% of the citizens of the Russian Federation.
Deliveries of machine-building products are carried out by the plant "DMTG RUS & raquo; not only to the market of the Russian Federation, but also to the countries of the EEA (the Republic of Belarus, the Republic of Kazakhstan, Uzbekistan, etc.). The total amount of investments in the plant & DMTG RUS & raquo; in the period 2017-2020. - more than 8 billion rubles.
Government agencies providing assistance:
Learn More